GOOGLE PAY - your mobile phone, your new wallet
What is Google Pay?
Pay with Google Pay™ free and easy, everywhere!
Now you can add your VISA and Mastercard payment cards for free to the Google Wallet™ and pay fast, easy and safely at stores or online.
Google Pay is a simple ans secure payment method using an Android smart phone or Wear OS capable smart watch.
To use the benefits of Google Pay download and install the Google Wallet app and digitalize your VISA and MAstercard cards from Stopanska banka for free.
Pay with Google Pay at locations equipped with contactless POS terminal or on web sites that accept Google Pay, or even use our ATM that are equipped with a contactless reader.
The symbol below marks locations where Google Pay is accepted: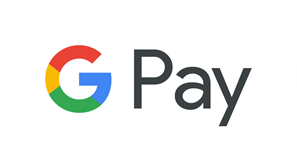 How to pay at POS?
The procedure to complete a Google Pay payment at POS is very simple as demonstrated on the video below:
If you have a predefined main card, it is simply needed to approach the POS with a mobile device with an active screen.
If you wish to select another card, open the Google Wallet, select the card and repeat the approach. This way you can see the transaction be executed and get a message on the POS screen.
As is the case with other contactless transactions, when paying with Google Pay you don't need to enter a PIN for each transaction. If the transaction is less than 2.000mkd it is enough for the screen on the phone to be active, while for amounts higher than 2.000mkd the screen will have to be unlocked.
Advantages
All Visa and Mastercard cards from Stopanska banka AD - Skopje can be digitalized free of charge, that is to be added to Google Wallet and kept securely in the mobile device. This enables fast and secure payments using a smart mobile device (phone or watch) instead of the plastic card.
With Google Wallet you can add infinite number of cards and select the card prior to the payment.
Google Pay enables:
payments using Android phones or smart watch instead of a card, at any contactless POS
withdrawing cash from ATMs enabled with contactless reader without the need of the actual card
use of any Stopanska banka card
payment in a fast, simple and secure manner at a huge number of stores, restaurants, web sites and apps.
Download the Google Wallet app from Google Play and digitalize you payment cards from Stopanska banka AD - Skopje. The opportunity to use a card with Google wallet is in accordance to the limits of the debit or credit card.
Usage
What you need to use Google Pay is:
have an active Visa or Mastercard from Stopanska banka
have an Android smart phone or an Wear OS smart watch
have an updated contact mobile phone with the Bank. If personal data is not updated, this can be performed via the e-banking service or the closest branch
Activation is as follows:
Download and install the Google Wallet app via Google Play
Follow the instruction, press the + sign and digitalize all payment cards you wish to add
Verify your card digitization via code sent by the Bank via SMS. To complete this step please make sure the phone number the Bank has from you is active.
Apply online
24 hours CONTACT CENTER
For further information, please contact