Stopanska banka AD – Skopje is selected as the best bank according to EUROMONEY
15. 7. 2022
Stopanska banka AD – Skopje is selected as the best bank according to EUROMONEY

Stopanska banka is selected as the best bank in the country at the prestigious Euromoney Awards for Excellence, 2022. The announcement of the selection of best banks was organized in London at a gala event where Stopanska banka representatives were awarded with one of the most important acknowledgements it the banking industry.

The Awards for Excellence are awarded by the renown British Magazine "Euromoney" that analyzes the banks and financial institutions operations across the globe using various criteria such as results, market position, innovations, new services, managing systems and the HR policies. Stopanska banka is selected as the best bank after demonstrating top results in every aspect of its operation for the period under review April 2021 – March 2022.
According to Euromoney, Stopanska banka, had the edge this year, achieving its best-ever result in terms of profit before tax in North Macedonia's relatively concentrated banking sector
While it continues to invest in digital banking, the firm can point to cost containment and balanced growth in banking business to explain its success. In the depose of its decision, "Euromoney" state that with Diomidis Nikoletopoulos as CEO, Stopanska demonstrates ample capital and liquidity and it boasts the top market share in lending, as well as significant gains in its share of loans to corporate segment.

The trophy for Best bank in the country was received on the stage at the event in London by Mr. Ilias Papadopoulos, Senior manager for credit risk and Mr. Dejan Krstevski, Small Business Division Manager.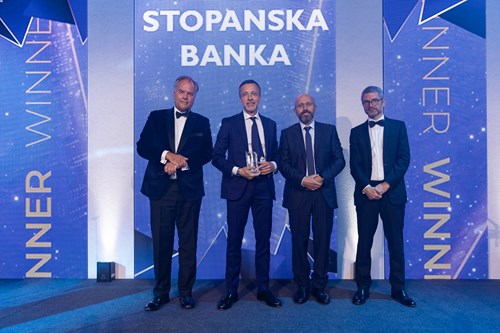 - Having Stopanska banka as this years' winner of the prestigious Euromoney Award for Excellence by Euromoney is an affirmation for our continuous work, upgrade and dedication to our clients, our employees and the community even in times of significant challenges brought on by the pandemic. We are exceptionally proud of our team for their continuous effort and contribution to the positive results of the Bank, and we are eternally grateful to our clients for their ongoing trust.
Besides being proud of this recognition, the award is also a pledge to continue together for even greater success – says Diomidis Nikoletopoulos, CEO and President of the Board of Directors at Stopanska banka AD – Skopje.

Stopanska banka AD – Skopje,
On your side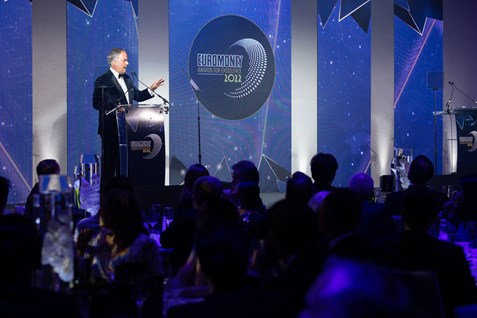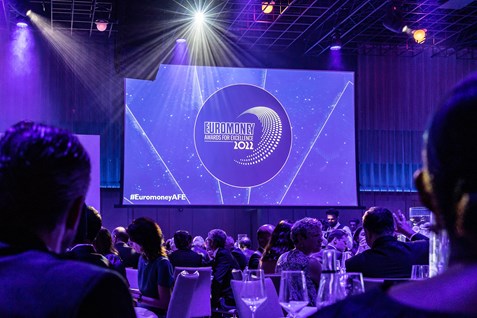 About Euromoney:
Euromoney Awards for Excellence were first introduced in 1992 and are the first such awards in the banking industry. The award is presented to banks across the globe that outperformed in every segment of their operations. This year banks from 100 countries in the world participated in the selection process and the winner of the World best bank is the Bank of America, the second largest bank in the USA.
 
Event photos


Apply online
24 hours CONTACT CENTER
For further information, please contact